Hi I'm Anic!
I'm glad to meet you. I'm a singing and piano teacher, meditative singer, and songwriter, passionate about helping others find inner peace through music and meditation.   
After dealing with my share of anxiety and stage fright, music and meditation saved me in a way that makes me feel great about life, connected with the energy of creation and that allows me to dance with the instrument and the notes.   
Now, for more than 17 years I have been a stage performing musician and music teacher. I combine my love for meditation, yoga, and self-growth with my love of teaching in order to help adults and children learn the techniques of piano and singing in a relaxing and supportive environment which encourages self-growth.   
It's important to me to create personalized courses for my students so they feel that they have the freedom to grow, both artistically and personally.   
It is my intention to support you whether:   
You've been trying to meditate and find it hard to quiet your mind (adding creativity to your sessions may be the thing you need!), or 
You're looking to learn to play music or sing but feel afraid of being judged (I will always provide a supportive environment for you to learn in a relaxing ambiance)     
I also always add my own personal healing touch to the lessons with guided meditations, exercises, and visualizations so that the sessions are easier and allow you to tap into your creativity.    
If you want to learn more about my story and where my passion to help others through music comes from, you can read more below.    
If you're ready to get started, I'd love for you to book your free consultation call!
"

If all the harps in the world were burned down, still inside the heart there will be hidden music playing." - Rumi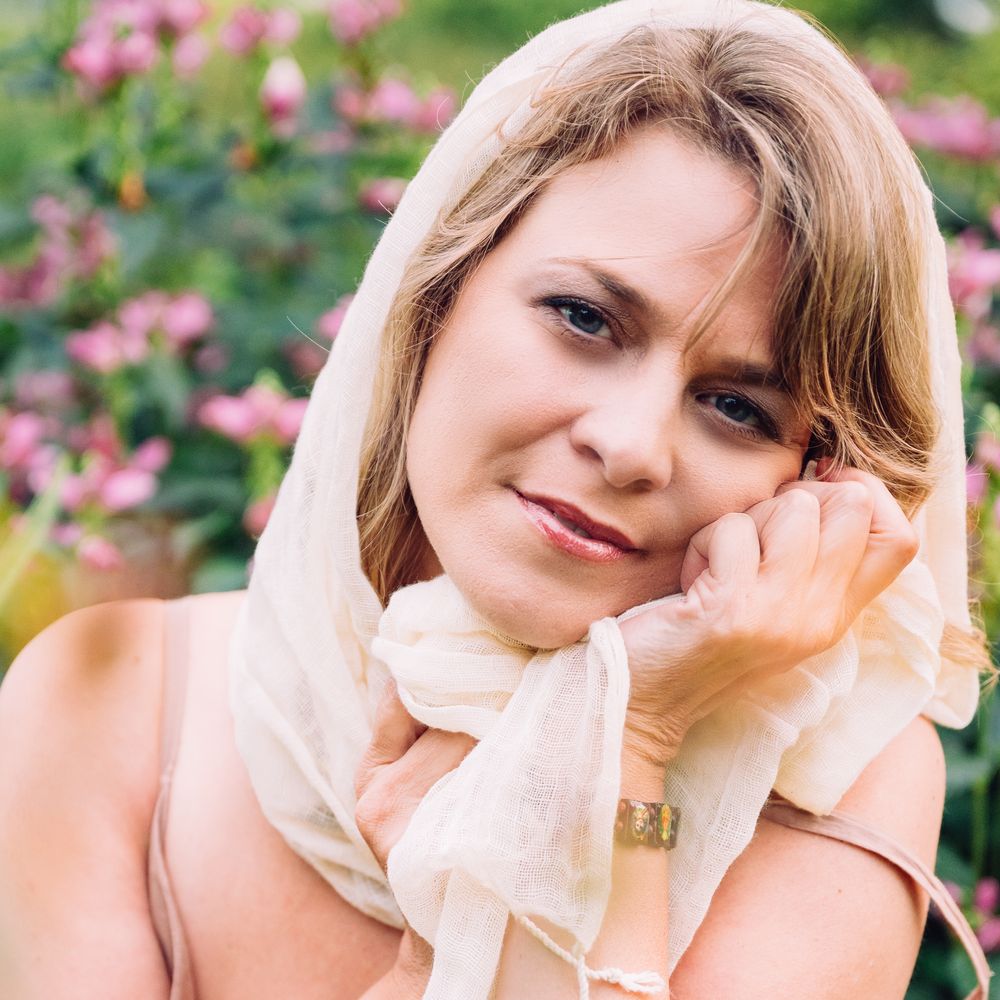 My journey
Born a sensitive and introverted child, I found early in life that playing music was my way of self-expression. Letting my fingers be led by the melodies that would come to me as I played flute, I felt I was connecting with something magical. Music made me feel safe; as if I knew I was meditating with sound.  
As a young person, timidity and fear took me away from music. During that time, I dealt with anxiety and anorexia and had to learn to get in touch with my emotions. That's when I started singing and soon realized that music would play a major role in my healing path.   
Learning more about art therapy, psychology, and self growth, I also took vocal and piano lessons with some of the best classical teachers and Cirque du Soleil vocal coaches. I felt I was opening my heart, creating a dream of someday being able to go on stage and sing to the world.  
Music gave me wings to overcome life's challenges.     
Being chosen as a finalist of "My Première Place Des Arts" contest in 2005 was another great turning point in my life.  Afterwards, I started doing shows throughout cities in Quebec, opened for great artists like Marie-Denise Pelletier, met Paul Piché and Martine St-Clair, did radio and television interviews and wrote my own songs.  
I've also received two grants, one that allowed me to record my first album and another that took me to sing in France and meet great French writers. I recorded my second album as a result of a successful Indiegogo fundraising campaign and was able to produce that album with one of the best Quebec producers, Toby Gendron. 
Soon after, I started teaching in Conservatoire du Québec Institute, Studio de Musique Claude Debussy, Académie Ste-Dorothée de Laval and lately, Coop Symphonique de Montréal.  
I love to share my passion with adults and children.  
Still, there was a part of me that felt unfulfilled. I was facing a lot of stage fright and wanted more connection to my true, sensitive self. I also became curious about how to integrate self-development into my music teaching.    
Discovering meditation was another revelation in my life. It allowed me to gain more focus and self-confidence. Then, I became interested in practicing yoga and listening to great new age spiritual artists like Deva Premal, Satnam Kaur, Ajeet, Marcome and Suddha.  
The big lightbulb moment was seeing Deva perform live in 2018. I realized that she was a mantra singer whose music aligned with her spirituality, embraced her divine feminine, and helped others find awakening. I understood that my sensitivity could also be my strength, and this resonated as a new direction I wanted to take — my true calling.
From that moment, I've changed my name from Anic Proulx to Anic Asha, meaning "hope" in Sanskrit and "alive and well" in Swahili,.  
Through teaching self-empowerment with music and performing introspective new age songs and mantra-based compositions, I now devote myself to helping others find inner peace and connect with their true nature. 
A little bit more about the things I love to do
in my everyday life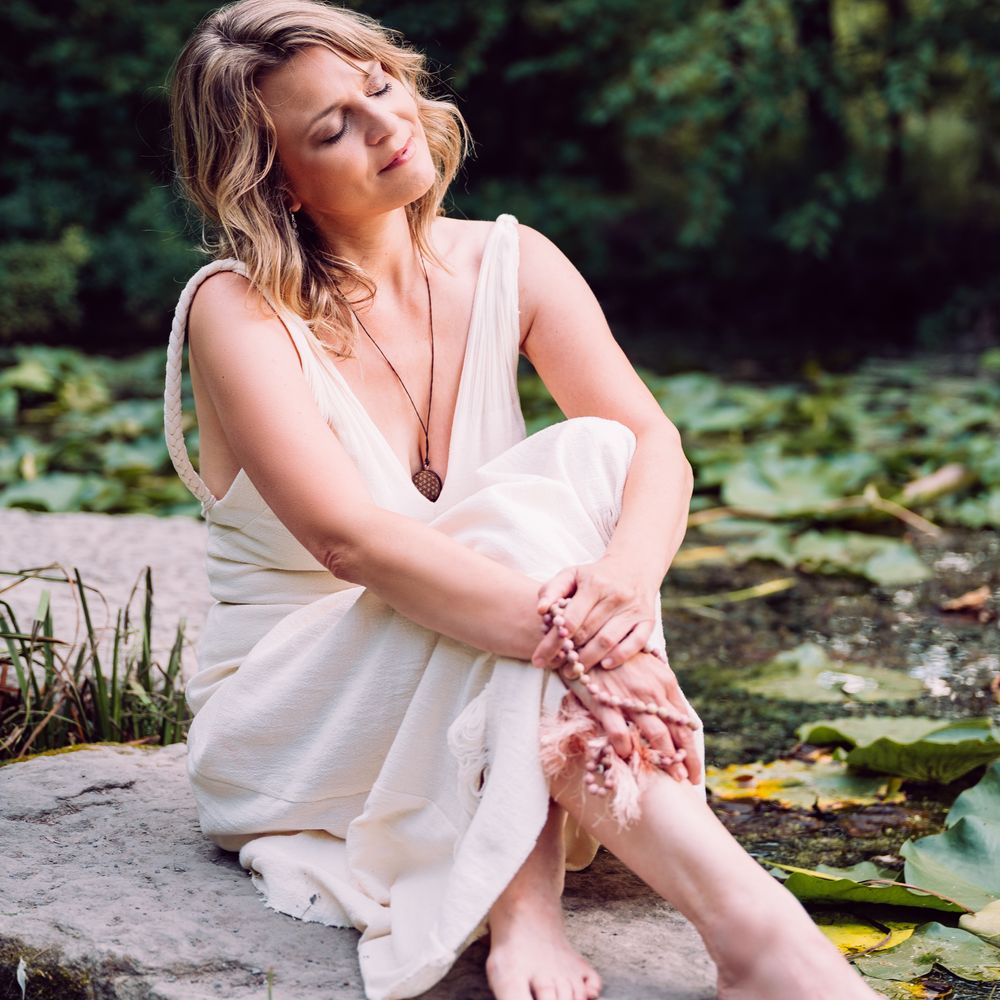 Practice yoga and meditate. These are the first practices I do in the morning to start the day. 
Read. My favorite authors are Esther Hicks, Eckart Tolle, Deepak Chopra, Wayne Dyer and Louise Hay. They truly have changed the way I look at life.   
Spend time in nature. In the summer I love to spend time relaxing in my garden and at Le Jardin Botanique which is just around the corner from my home. I can really connect with the earth and myself when around nature; it's magical.   
Enjoy life with my life partner and my cat. What can I say? They are my everyday sunshine and I love them dearly.   
Laugh. I love to have fun and do silly things, I'm a child at heart.   
Connect with animals. I love all animals, but especially cats. They show me how to meditate anytime, anywhere. And strangely, I cried the first time I touched a sheep, as they are so peaceful -- or maybe I was a sheep in another life. ;)   
Walk in the city alleys. I love the intimacy they inspire, and enjoy looking at the paintings on the walls and children's toys laying around. I feel like I'm entering small little worlds.   
Enjoy the ocean. The ocean makes my heart sing. For me, the water represents all that is pure, life, divine energy; the source where we all come from. I have wonderful childhood memories there and I hope to someday have a house near the ocean.   
Be grateful. I remind myself that I am the living proof that we can survive anxiety and anorexia: I am grateful everyday for the miracle of life.
The Values
I live (and work) by:
Hope: In Sanskrit, "Asha'' means hope. Hope represents my path and what I want to give to the world through my music and teaching. 
Trust: I am committed to helping you learn and stay motivated in a comfortable environment. As an empathetic teacher, I enable you to safely express yourself without judgement. 
Freedom: I want to help you feel free to share who you are.
Empowerment: In my role as a spiritual music teacher, I will support you in your journey. I am not a psychologist or counselor, but I have a history of using music to help improve wellbeing.
Inspiration: I strive to be a positive figure in my students' lives and to help them see the magic of life. 
Creativity: Through my teachings, I can show you how to harness the power of your imagination and create your best life.